At the One to One LASIK's optical boutique, we'll keep you seeing your best and looking your best.
Before you have your glasses prescription filled, you should ask the following questions. The answers may surprise you!
Why do so many people insist on buying their glasses from One to One LASIK?
Many of our patients throughout San Diego County drive right past their local optical shop, chain store, or discount warehouse in order to have their glasses made by One to One LASIK's expert optician, Bonnie Tucker. Patients regularly tell us that they've never had glasses they've seen as well with as the glasses they've purchased from Bonnie in our convenient, in-office optical boutique.
It is Bonnie's insistence on using the highest quality lenses and her many years of fitting expertise that can make the difference between an "okay" pair of glasses and a great pair of glasses. And if you've ever had trouble deciding which glasses will look best on you, give Bonnie about one minute – and she'll have a whole collection of frames to show you that look fantastic and will be perfectly suited to your glasses prescription.
Bonnie's career started in a San Diego optical lab January 1992.  Then she moved to Oregon and then back to San Diego where she ran an optical shop for 19 years prior to joining us. She brings knowledge and experience and is fabulous at troubleshooting any eyeglass issues.  Customer service and quality are of utmost importance.
Aren't all glasses the same no matter where I get them?
Definitely not. Many retail stores, chain stores, and discount warehouses hire sales people or clerks with no formal training to do the work of helping you to select glasses, measure you for glasses, order glasses, and adjust the fit of the glasses when they arrive. These employees may be working under a licensed optician but, more often than not, they are not opticians themselves.
Our optician, Bonnie, is a Registered Spectacle Lens Dispenser and is certified by the American Board of Opticianry. Fully licensed and registered opticians have extensive training and expertise in the selection, ordering and fitting of glasses.
They are much more likely to be attentive to the fine details that can make the difference between an "okay" pair of glasses and a "great" pair of glasses.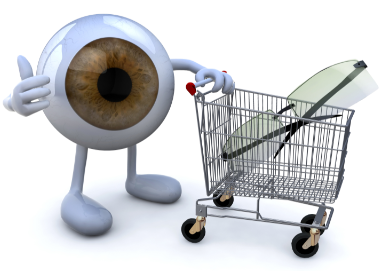 There's much more that goes into making a pair of glasses than you might think.  Beyond the prescription power itself, the ideal pair of glasses will be the right size and shape for your face and will be made with careful attention to the centration of the lenses over your eyes, the distance between the eyes, the "tilt" and "wrap" of the frames, and much more.  Bonnie has the highest level of training and experience possible to make sure all of those details are properly addressed.
One of the ways that discount stores cut costs is to grind your prescription on what are called "stock base curve" lenses. That means they grind a wide range of prescription powers onto one size of lens blank that they buy in bulk. That is not the way to achieve your best vision.  The best vision is achieved with "optimized" base curves like we use. We select the lens blank that is closest to your prescription and then grind in only the "fine tuning" needed to match your prescription. This results in less distortion and less likelihood of a pulling sensation, feelings of strain, headache, or difficulty adjusting to the glasses.
Aren't you more expensive for glasses than other places?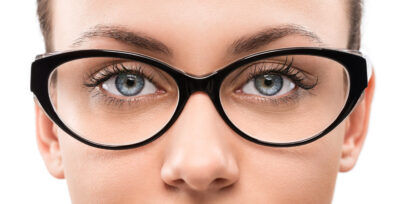 You don't have to pay more to see your best and look your best. Bonnie offers some of the best prices in town on designer frames and high-tech lenses and maintains a special line of frames and lenses called "Value Line" that is priced comparably to the lowest price chain stores and discount warehouses. Whatever your budget, we can help you find the glasses that will keep you seeing your best and looking your best.
And when it comes to "progressive lenses," also known as no-line bifocals be careful about discount chain stores and warehouse stores.  There's a big difference between the inexpensive brands of progressive lenses usually sold there and the  progressives we sell.  Inexpensive brands of progressives can be very difficult to get used to. They often cause dizzying distortion as you move around a room or force you to tilt your head just right to see the computer or to read.  Our optician, Bonnie, specializes in "premium progressives."  They cost less than you think but are generally much easier to get used to. They can virtually eliminate that dizzying distortion when you walk through a room and  provide larger zones for computer or reading so you don't have to pay attention to how you are tilting your head.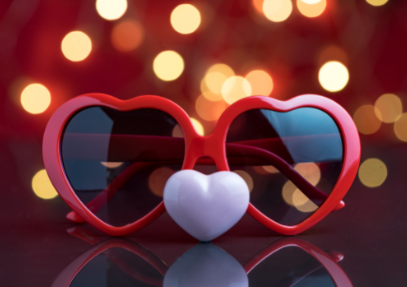 Bonnie also specializes in advanced progressive lenses including "digital progressives" and "office progressives" that most discount stores won't offer. These work much better for people who use a computer more than they read, for example.
And if you are on a budget, we also have Value-Line progressives. They're easy on your budget but still offer many advantages over the lower quality progressives usually sold in discount stores.
Don't chain stores and warehouse stores have a bigger selection of frames?
We stock several hundred designer frames, fashion frames, professional frames, casual wear frames and sport frames at all times. We don't display them all because we think that can be overwhelming.  The best way to choose glasses is to start by talking to an expert optician, like Bonnie. Once she understands your specific vision needs and your style preferences, she'll have several frames in front of you in no time that will look great on you and help you to see your best.  Don't believe it?  Try it! What do you have to lose?
Do you offer a warranty on your glasses?
Of course. Nearly all of our frames carry a minimum 1 year unconditional warranty. Any pair of glasses you get here are guaranteed for 90 days. If you don't love them, let us know right away and we'll work diligently to fix the problem or replace them. Our special coatings come with warranties as well. Bonnie can give you all of the details when you see her to order your glasses. And you should feel free to stop in anytime for a frame adjustment, a screw replacement, or a new nose pad on any frame we sell. We always service what we sell!